Biography
Born Vienna, Austria, Aug. 15, 1931. Died Linz, Austria, March 10, 2003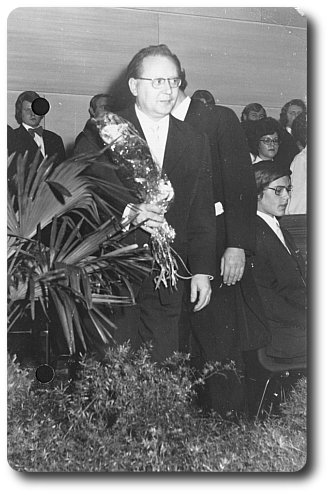 Education: His father, member of a Vienna band, gave him first flute lessons in 1945. In 1946 he became private student of Adolf Ludwig, Vienna Symphony Orchestra solo flutist. Right during his first months he won considerable technical achievements and credits. In the 1946/1947 winter semester he passed the entry exam at the academy of music and performing arts (now University for Music and Performing Arts). Concert class (Josef Niedermayer and Hans Reznicek), Orchestral Training (Josef Krips and Hans Swarowsky), Composing and Instrument Theory (Alfred Uhl). Scherbaum also studied Piano, General Music Theory, Harmony Theory, Chamber Music, Form Theory, General History of Music, and Rhythm and Auditive Training. His first pieces were written during his years at the academy (for flute and piano), gladly - and quite often - performed by Hans Reznicek at various occasions.
Occupation: After the final exam (1951, summa cum laude), Scherbaum became first flute at the Opernstudio-Orchester (opera studio orchestra) of Hans Gabor. After a couple of overseas engagements and a 1952 season with the Bad Gastein Kurorchester, in the same year Scherbaum became solo flute at the Linzer Landestheater (later Bruckner Orchestra), where he stayed until his retirement in 1996.
Adolf Scherbaum was co-founder of the "Neues Ensemble Linz" and founded the "Linzer Bläserquintett" (Linz Five Winds), performing many of his chamber pieces throughout more than twenty years.
Honors: 1978 Medal of Merit of the Austrian Province of Upper Austria.
Concerts: Numerous broadcasts and studio recordings: ORF (Austrian Broadcast, Bremen Radio. In 1995 Scherbaum had his own regular radio broadcast ("Adolf Scherbaum Studio Drei"). The world premiere of his Concert for Oboe and Strings SWV 260 (1966) took place at the keystone ceremony of the Brucknerhaus (Linz concert house). Scherbaum's Preludium for Grand Orchestra and Organ SWV 633 (1969) was played when the Brucknerhaus opening took place on March 23, 1974.
More concerts in Austria, Germany, The Netherlands, Spain and Japan were to follow.
Works: Adolf Scherbaum wrote close to 2000 works:
approx. 700 grand orchestra pieces (e. g. 95 flute, 38 piano, 34 violin, 18 trumpet, 17 oboe, 14 clarinet, 11 french horn, 6 bassoon, 3 trombone, 3 viola concerts), 11 symphonies, about 650 chamber music pieces (winds and strings), several masses, cantatas, songs, more than 300 solo pieces for virtually each and every standard orchestra instrument including grand organ, theatre and ballet music, popular music including variations, some 100 jazz band or jazz orchestra pieces as well as pop music pieces.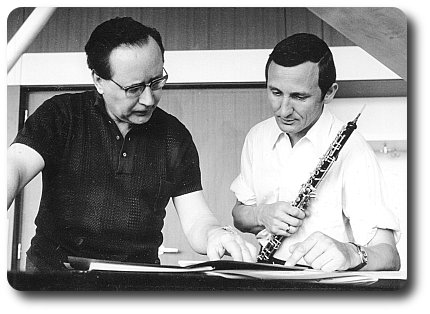 Credits:
In his present vast number of works, Adolf Scherbaum has found the perfect harmony between his performing work as first flute in the Linz Bruckner Orchestra and his creative work...
Thomas Kerbl was the solist of the 1971 piano concert of Adolf Scherbaum, performed as a world premiere to celebrate the renowned Linz composer's 60th birthday and which surprised us unfurling its remarkable power.
OÖ Nachrichten, August 1991
Peter Kapun (professor at the Anton Bruckner Private University Linz, flutist with the Bruckner Orchestra and performer of many Adolf Scherbaum pieces: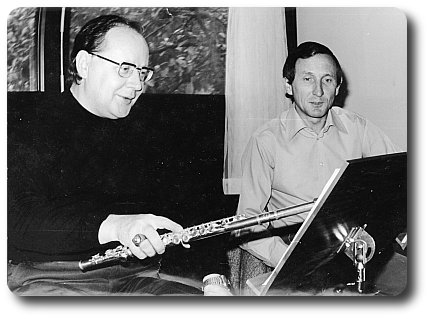 "Scherbaum did not follow a specific music style when composing...which maybe is the secret of his success. The pieces are easy-listening, they are easy-playing...they just sound good!" Pianist Thomas Kerbl said, "his works reveal freshness, power and sprit. There is liveliness..."
The main period was between 1952 and 1995. In 1985, Adolf Scherbaum wrote, "The technique is as 20 years ago. No dodecaphonics, but free harmonies. I had always seen this method as my invention, even before my dodecaphonic period, and based all by pieces upon this..."
Inge Adamiker-Scherbaum
January 2006